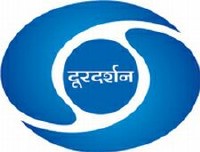 The country's first television network

, Doordarshan, celebrated its Golden Jubilee at the Siri Fort complex in the capital.


The celebrations, launched yesterday, will continue till the 2010 Commonwealth Games

.

Speaking on the occasion, Mrs Aruna Sharma, Director General, Doordarshan said, ''The country's first TV network turns fifty in September. DD is today facing problems of cable operators not sticking to the mandatory showing of DD channels. However, the network plans to increase its visibility and go digital in remote areas.'' Introducing the guest of honour, music maestro A R Rahman, she said, '' What better way to mark our golden anniversary than to have the winner of the Golden Globe and the Academy award with us.'' Elaborating his association with DD, Rahman said, ' ' My association with DD Madras Kendra goes back to the Madras Telugu Academy's show, 'Spirit Of Unity' that was telecast on the network in the early 90's.' ' Rahman had composed the show's title track and won the national award for it. Prior to this, he appeared on shows like Wonder Balloons on Madras Doordarshan channel.

Continuing the association, Rahman's 52-episode reality show, The Big Band would be telecast on DD as a part of its golden jubilee celebrations. This co-production between Doordarshan and Phat Phish India limited, will create fusion bands encompassing a host of artists from different musical genres. With Rs one crore as prize money, the show promises to entertain.

Mr K R Harish, Managing Director, Phat Phish India said, ' 'We are excited to bring in content that will not only kick start the celebration but also start a new era on Doordarshan.' ' In an interaction with media persons, Rahman discussed his plans to build a studio in Los Angeles and compose something on the lines of Michael Jackson's track , 'Heal The World', to spread the message of peace and harmony in India.

Referring to the three doctorates

awarded to him, he said in a light vein, '' You can call me Dr Dr Dr Rahman.'' On being asked about his association with lyrical legend Gulzar, the musician told UNI in his trademark petal voice, ''When two excited people work together, it spells magic

. Gulzar saab has a childlike quality and notices little nuances in my music. We are working again in Mani Ratnam's upcoming project.'' A glittering music concert, inaugurated by Information and Broadcasting Minister Ambika Soni, maneuvered the celebration forward. Congratulating Doordarshan for its fifty years, Ms Soni said Doordarshan had given the countrymen their first television viewing experience and had a wide reach. It had entertained viewers with all genres and will continue to succeed.

The concert witnessed Kailash Kher and his band Kailasa belting out chart topping Rahman songs from movies like Rang De Basanti and Swades and enthralling the gathering. Kher said these songs were chosen keeping also in mind the proximity of the day to Independence Day.

Hindustani classical performances by the students of K M Music Conservatory, Rahman's music school

in Chennai, saw the audience cheering for them throughout.

While Hariharan (Rahman's associate since his debut movie, Roja), renowned drummer Sivamani and playback singer Sadhna Sargam sang his numbers, the musical genius weaved magic with the piano.

The musical medley, strung like a necklace of pearls, held the audience in rapt attention and concluded with Rahman thanking Doordarshan for their association.